Interview with Tove Westermarck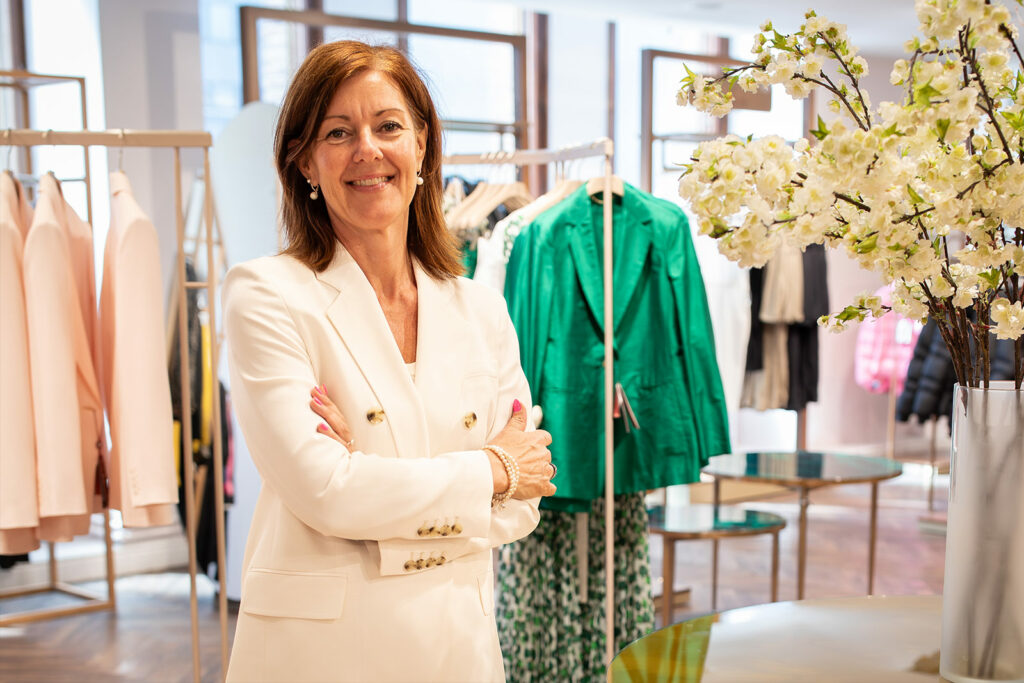 "A good workplace — A good life. That is where we come in."
Since 2019, we have been working together to transform the way in which Stockmann operates. We sat down with the COO, Tove Westermarck, to discuss what the transformation means for the people who work at Stockmann.
"We are changing the way we work to be ready for the future"
"Change is the word that defines retail at the moment. Globalization and digitalization have been sitting in the driver's seat for some time now. We already started our transformation journey in 2019 and it affects every level, every action, and every person in the company.
The aim of the reform is to continue the transformation of Stockmann into a more customer centric, agile company, which can better adapt to the changing external conditions."
Our entire organization is built to serve the customer
Stockmann has 1,4 million loyal customers and the transformation of Stockmann began by getting to know the customers better and by deeply understanding their needs and requirements.
"Understanding our customers is key. Through in-depth research, we are constantly learning how to serve our customers in a more personal and meaningful way in today's omnichannel world. While online shopping continues to grow, many customers still want to experience the atmosphere and the extensive and varied offering of brands, products, and services in the department stores.
We have truly put the customer at the center of everything. This may not sound drastically different from what other players in the industry say, but what makes it different, is that our entire organization is built around this goal. Those who are in contact with the customers are the conductors of the entire operational orchestra. The information they provide is thoroughly analyzed and our organization is structured to act on external feedback and internal knowledge.
We want to get to know the customer and to understand their needs at all the phases and occasions of their lives. We want to be able to recognize our customers' needs in every encounter we have, throughout the whole customer journey. In other words, we are striving for a seamless experience across all channels. No matter where the customer encounters us, we can identify, serve, and help them."
"Working at Stockmann inspires me every day"
"The way we focus on the customer naturally has a significant impact on our people and their work. We want everyone to take our customer focus to heart. Delivering a premium customer experience requires true commitment, high competence, and agility.
I have been working in this fantastic company for a long time and I am still motivated by our story every day. This feeling has lasted, because I am inspired by our customers and our enthusiastic and highly skilled people. We share experiences and know-how and always aim to act with courage. By this, we create feelings that last and which Stockmann is known for.
Each of us is also encouraged to think about our personal learning needs and find different ways to learn and build the competence we need. In our regular Success Dialogues, we discuss everyone's personal learning and professional development together. Through the dialogues, we get a lot of information about everyone's success factors, motivation, and aspirations, and we can help people build career paths at Stockmann.
Diversity and inclusion are natural and build our multicultural workplace. The well-being of everyone is promoted and everyone is an equal colleague regardless of gender identity, cultural background, race, age, religion, socio-economic status, or sexual orientation."
"An inspiring working community is essential for a good life"
"We want to help people find their passion and become agile, no matter what their role. The joy of developing things, trust, co-operation, and positivity are what I deeply appreciate in our working community. I believe in the story, the Stockmann brand and in our people. Together we will achieve extraordinary things.
To feel the pulse of our customers and take part in the situations in which our colleagues work, the entire leadership team works regularly with customers, and is keen to do so even more in the future. This gives us invaluable insights, which improve our understanding about the consumer and the way we lead our people. Because as much as we want to create lasting customer experiences, we also want to create valuable employee experiences that last."
"We are prepared for the future"
Throughout its 160-year history, Stockmann has shown a pioneering spirit on many fronts relating to its people. In the 1940s, when it was difficult to find trained staff, the Stockmann School for Sales Assistants was set up. In the same period, a company kindergarten was established to meet children's daycare needs.
"I see that our long history serves as an inspiration for everyone who works at Stockmann, and it is this legacy, which we will continue to build on and develop. We respect our heritage and our unique brand. Stockmann has always meant premium service and exclusive experiences.
Yes, we are heading into the unknown. However, we have focused our operations on the most important aspect — the customer. By supporting and inspiring our people to deliver exceptional customer experiences and creating feelings that last, we are prepared for the future. We invite you to join us on this exciting journey!"